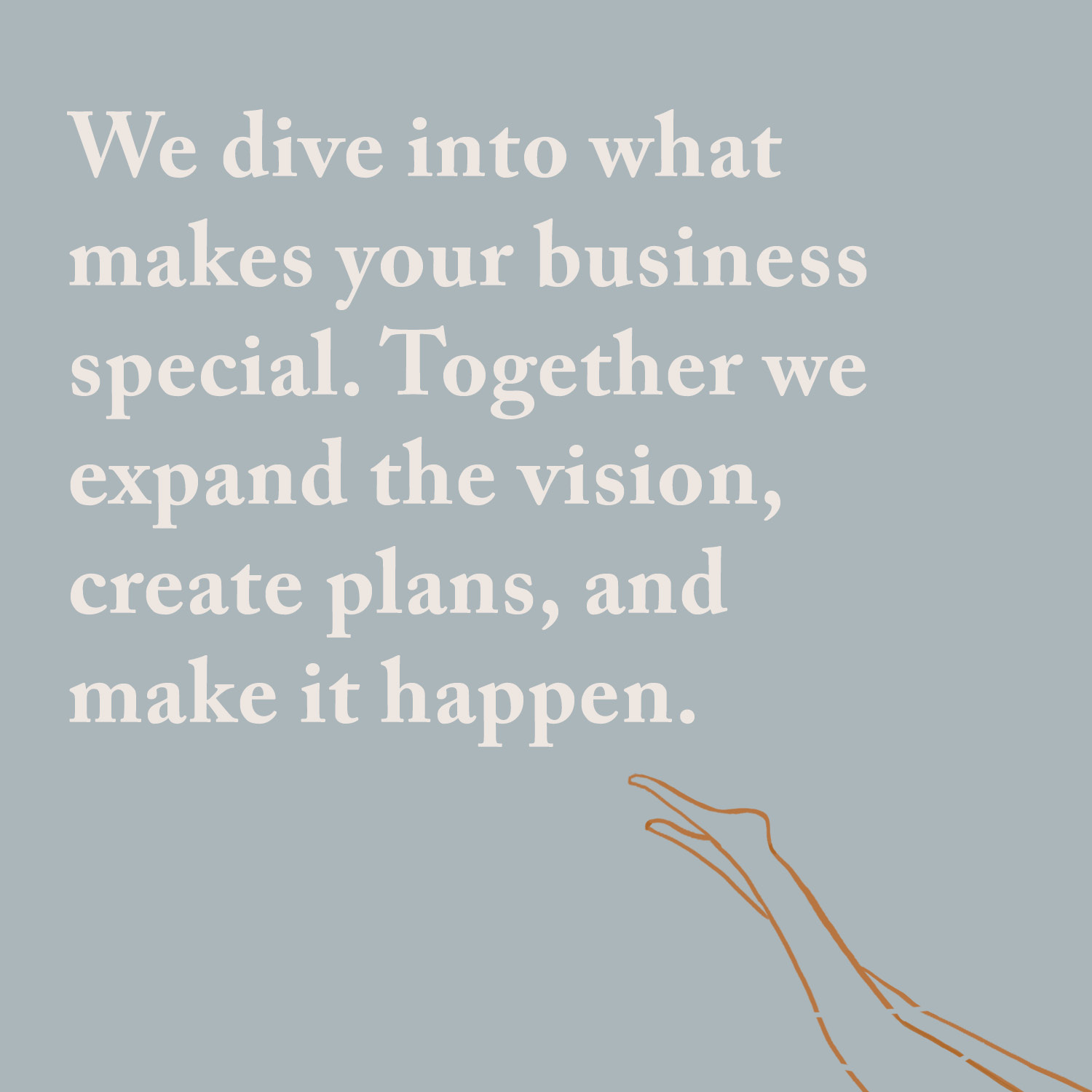 ... and how do you expand it?
A business' vision gets lost. You get caught up in a daily routine, your business it takes up all of your energy, and now you're too busy (or tired) to step away to see the big picture. Slowing down the daily grind can feel impossible.
When I "expand the vision" I go back to the very beginning of the concept to explore how you got here to uncover the spark that opened the doors. I like to understand your strengths and what makes you tick so we can work on getting back to what made the leap in the first place.
Vision is a silly word. So is Brand. They're both terms that sum up how you'd like to be seen and the path you're meant to take. The merit of those terms is the shortcut - broad guidelines, or keywords, that are supposed to help you focus on the goals your company has committed to.
Shortcuts, without an understanding of depth, are overwhelming and leave you with questions like: How does everyone else have this "vision" and I'm struggling just to start?
Shortcuts are helpful when you've seen what the longer path has to offer. So it takes you 15 fewer minutes to get to work, but those extra fifteen minutes could be a more beautiful route or give you more time to digest your favorite podcast. It's worth taking a long way until the shortcut has substance.